Veg momos are one of the most popular Tibetan Recipe. And nowadays it's also famous across entire India, especially in the northern part of India. Different cities have their own recipe.
Few prefer the boiled/steamed momos, and few of the peoples like fried ones, and the rest are fond of baked momo. Here I will share the steamed momo recipe. Soon I will share the fried momo recipe on this blog. So let's get started.
This recipe is for vegans. So we will use different types of vegetables for this recipe.
How to make veg momos at home?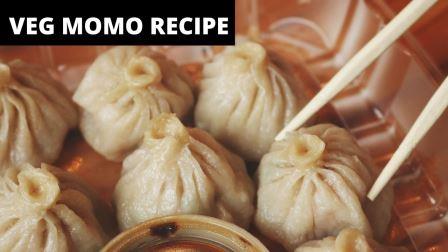 Veg Momo Recipe
Veg momos are one of the most popular Tibetan Recipe. And nowadays it's also famous across entire India, especially in the northern part of India. Different cities have their own recipe.
Ingredients
1

cup

cabbage

chopped

2

tbsp

onion

paste

2

cloves

garlic

smashed

¼

tbsp

salt

½

tbsp

ginger

1.5

tbsp

vegetable oil

1

pc

chilli

chopped

½

cup

carrot

grated
Dough
¾

cup

wheat flour

¼

tbsp

salt

½

tbsp

vegetable oil

1

cup

water
Chutney
2

pc

tomato

1

tbsp

sugar

6

pc

red chilli

2

tbsp

garlic paste

1

tbsp

pepper

¼

tbsp

salt
Instructions
At first, we will make the saute and then we will make the dough. For saute put the vegetable oil on the pan and turn the oven on. Let it be heated for upto 3-5 minutes. Then add ginger, garlic paste and chilli one by one. Stir it for 30 seconds. In high flame add chopped carrots and cabbage in it and stir it again with a spatula. Now add the onion and salt for taste. Mix it up again and cover it with a lid. Keep aside until cool down.

To make the dough take the wheat flour in a bowl and gradually add water and knead it until soft and smooth. If needed add more water in it and knead it again. Grease the dough with oil using a small oil brush. Keep it aside for 10 minutes.

Cut small pieces from the dough and give it a round shape. Put some oil on the hands if needed. Press the small balls against the palm and flaten it. You can also use a rolling pin for the same. Now take 1 tablespoon of the stuffings. Put it in the middle and press it with a finger while making pleats on the eages. Now seal the plates by softly pressing them together. Do the same for rest of the momos.

Now heat the steam cooker, place the momos inside of it. Make sure to have enough space between the momos. Keep the momos inside of the steam cooker for upto 10 minutes until the outer skin of the momos become shinny.

Now to make the chutney take the tomatoes and remove the top and buttom portion of it and put it in a saucepan. Cut the red chillies into halves and remove the seeds. Pour the water and boil it on medium flame for upto 10 minutes.

Now strain the water and keep it aside for cool down. Chop it tomatoes and put them in a grinder. Let it be smooth. Now take the tomato puree in a bowl, add the chillies and 1 tablespoon sugar, 1 pinch of salt, 2 teaspoon finely chopped gingers and 1 teaspoon pepper. Mix it a little using a spoon. The chutney is ready. It can be stored for upto 1 week.

The momos and the chutney are ready to be served.

Here you need to keep few things in mind :

1. If you don't knead it well, the momos will not taste great. It will be hard to chew.

2. If you keep the momos on the plate on inside of the oven for a long time, the taste of it, will be spoiled. Cold momos don't really make anyone happy. So steam them before serving.

3. The chutney can be stored in the fridge for upto 1 week, but if you make it using warm tomatoes, it can't be stored for that long. It will be spoiled with 3 days.
Video
What are Momos made of?
Momos are a kind of dumpling popular in Nepal, Sikkim and Tibet. Momos are made of simple flour and water dough. White flour is generally preferred, and sometimes a little yeast or baking soda is added to give a more 'doughy' texture to the finished product.
How many momos can you eat?
One Healthy Momo provides about 1 per cent of the total daily calorie requirement of a standard adult diet of 2,000 calories (Source).
How do you eat momos?
Momos are served piping hot just as they are cooked. The Tibetans eat their momos with hot dipping sauces made with lots of spicy red chilli, tomato and garlic. Soya sauce may also be served with dumplings. Indian pickles or relishes are also offered sometimes.
How many calories is one plate momos?
A plate of steamed chicken momos contains 390 calories and a plate of fried chicken momos contains 1200 calories. One plate of fried chicken momos covers half of your daily calorie requirement.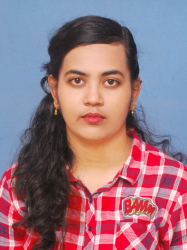 Latest posts by Tuhinaa Dey
(see all)